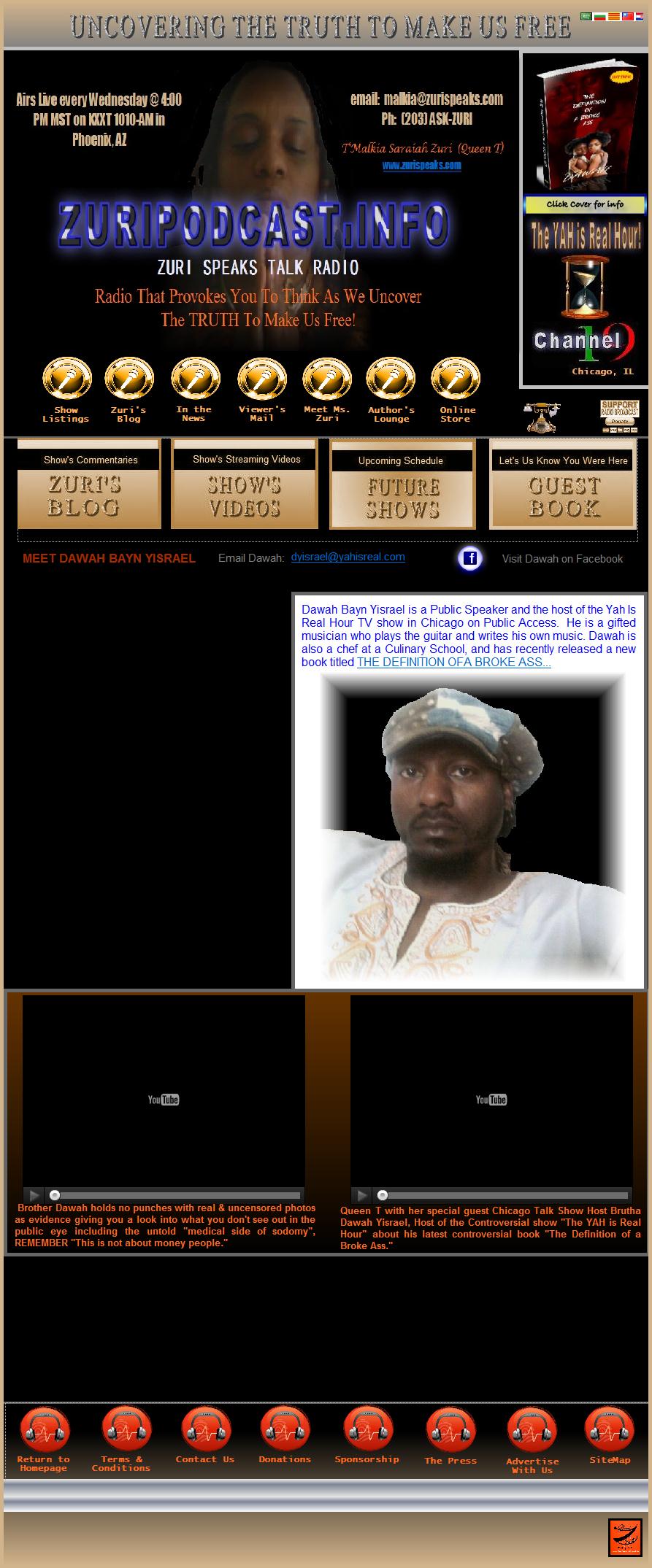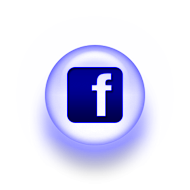 MEET DAWAH BAYN YISRAEL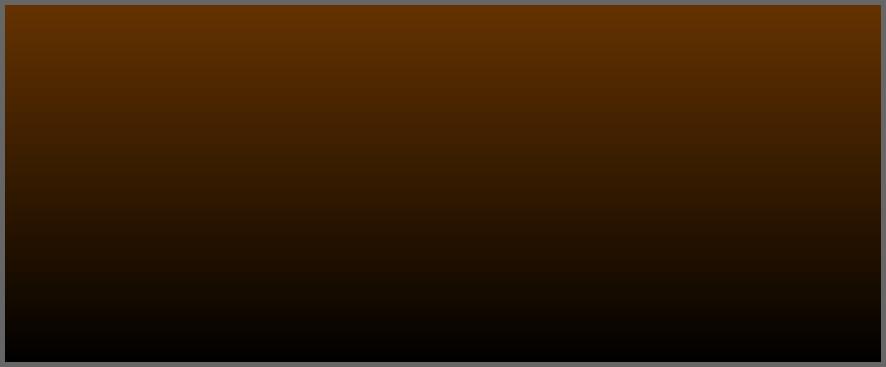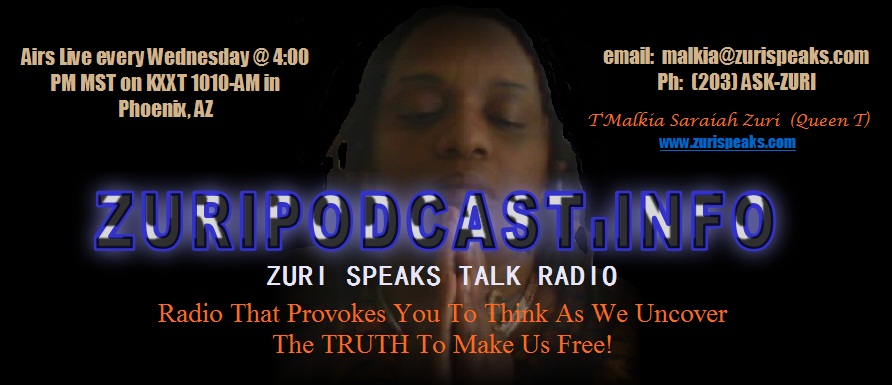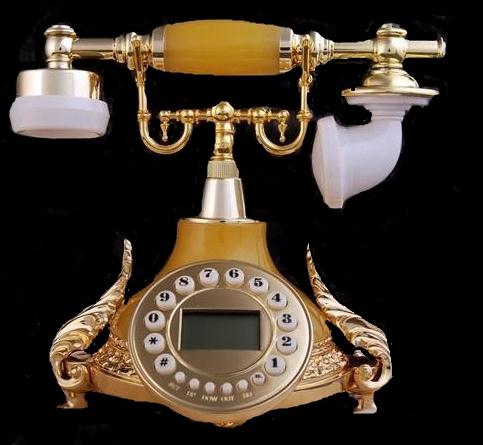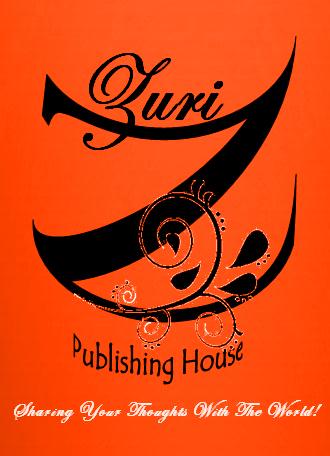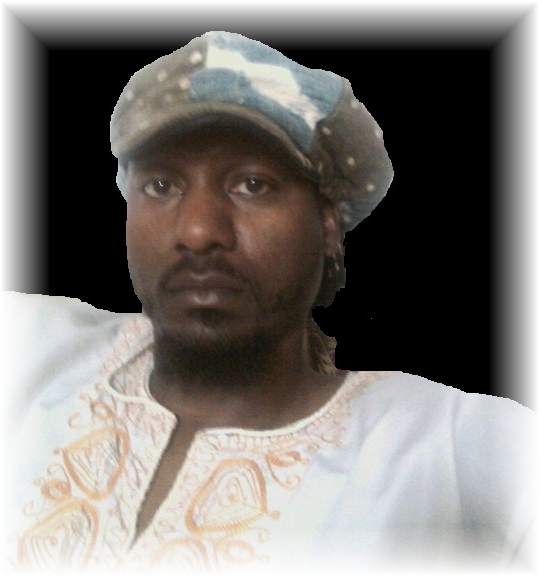 Dawah Bayn Yisrael is a Public Speaker and the host of the Yah Is Real Hour TV show in Chicago on Public Access. He is a gifted musician who plays the guitar and writes his own music. Dawah is also a chef at a Culinary School, and has recently released a new book titled THE DEFINITION OFA BROKE ASS...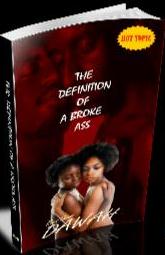 Brother Dawah holds no punches with real & uncensored photos as evidence giving you a look into what you don't see out in the public eye including the untold "medical side of sodomy", REMEMBER "This is not about money people."
Queen T with her special guest Chicago Talk Show Host Brutha Dawah Yisrael, Host of the Controversial show "The YAH is Real Hour" about his latest controversial book "The Definition of a Broke Ass."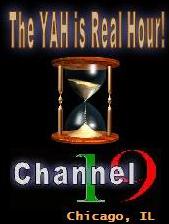 Brutha Dawah has been on the journey to find self since the day of his birth on the 4th of March. This spiritual brutha was born in the small city known as, Benton Harbor, MI. He grew to the age of manhood and joined the United States Army, where he was trained to be an infantry soldier. He successfully passed airborne school where he learned how to jump out of airplanes. He also graduated Air Assault School on the base in which he was stationed in Fort Campbell Kentucky. He was also stationed in Iraq for the first Gulf War, known as Desert Storm. Even though this brutha was a soldier for the Army he knew that there was something wrong with fighting and dying in the Army of his oppressor. He knew that no man should fight for his liberation. Since this knowledge has been revealed to Brutha Dawah he has been on the path of gaining his true liberation from the United Snakes of Amerikkka.

He is the host of the Controversial show known as "The YAH is Real Hour". On his show he tackles the issues that the mainstream media will not deal with concerning the so-called blacks or African Americans. He has had several highly intelligent and powerful influential guests on the show, such as, Brutha Sekou, the owner of Frontline Books in Hyde Park. Zindaba Nyirenda - the Princess of Zambia and great granddaughter of Shaka Zula, and Brutha Dr. Umar Abdullah Johnson, a nationally certified child psychologist and kinsmen to Fredrick Douglass. Brother Dawah is also a musician, songwriter and singer with two cd's currently out for your listening pleasure.

Use of this web site constitutes acceptance of the zurienterprises.com Terms of Use and Privacy Policy
Zuri Speaks and Zuri Enterprises logo are trademarks and/or registered trademarks of Zuri Media, Inc in the United States and/or other countries. Copyright © 2012 Zuri Enterprises.