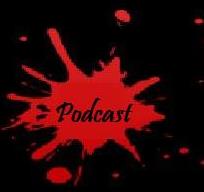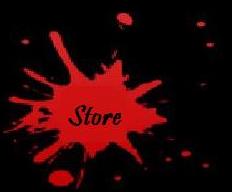 Zuri Speaks * Copyright © 2013-2015 * All Rights Reserved. Questions about this site? Contact us via email here
Dr. T'Malkia Zuri is committed to empowering and inspiring others to find their path toward a more stress-free, healthy and harmonious life, to inspire others to turn toward their path of spiritual growth; to reconnect others to their divine inner self; and to enlighten others to live their ultimate purpose of being. Dr. Zuri holds a Bachelors in Metaphysical Science, B.Msc., an Ordained Metaphysical Minister Certificate, a Metaphysical Practitioner Certificate, a Masters in Metaphysical Science, M.Msc.and is scheduled to earn her Doctrine in Transpersonal Psychology in May 2016 from the University of Sedona, (Sedona Arizona). She is the founder of The Spiritual Transitioning & Restoration Center in Phoenix, AZ.


Dr. Zuri, transitioned out of religion during the winter of 2011 after 44 years of indoctrination. She worked in every area of "ministry" after attending many classes and receiving certificates of completion. Over the course of about 30 plus years, she managed to be a member of the choir, the missionary board, the usher board; a Sunday school teacher, bible study teacher, Pastor's Aid/Armor Bearer, and a national licensed Minister by a very prominent and commercialized Bishop.

Dr. Zuri's main objective is "NOT to convert people, but to encourage them to think outside of the box while provoking them to seek and study for themselves. One will often hear The Empress proclaiming: "I can't liberate you for YOU have to liberate yourself, BUT I can HELP you to BECOME liberated."

Dr. Zuri is the Founder and CEO of Griot Publishing House and Griot International LLC as well as "The Write Cipher," an organization that assists inspiring/aspiring Writers in sharing their thoughts with the world. She is the Founder of GriotSites.com, a webhosting and web design business that specialize in custom web designs, domain maintenance and more.

Dr. Zuri has Authored 4 books: "Sister2Sister: A Treasured Gift/Repairing the GAP in Sisterhood, It's Mourning Time: Fasting the Spirit Man, He, She & Them: Restoring the Original Family" and Divorcing Jesus: A Love Story." Ms. Zuri desires to see restoration in families as well as healthy relationships that will strengthen the family structure. Dr. Zuri is overjoyed each time she helps an aspiring author put their writings into print.

Ms. Zuri is the Mother and life coach of 3 Children, ages 18, 22, 26, and 1 Grand daughter 2.